Essential Tools for your Job Ministry

Personalized Job Site
We create a personalized Job Connection website just for your church, nonprofit or community organization. This website matches your organization's website to look and feel like your own. This gives your pastoral care ministry a customized tool to use 24/7. We create a single database that keeps your information local and secure.

Resume Builder
Help job seekers that need to improve their resume or create a new one. Fill-in boxes with guided descriptions help the job seeker create a dynamic and effective resume. Job seekers can create and download their resume all via their cell phone. This is one of the most popular pastoral care resources that we have in the Job Connection.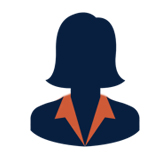 Interest Profiler
The Interest Profiler was created by O*NET to help seekers discover where their gifts, talents and interests might take them. Users take a simple 10 minute assessment and receive a complete picture of multiple potential careers that would best fit them. This is a wonderful tool to use in your career ministry or pastoral care ministry.

30 Second Admin
It takes 30 seconds a day to administer and run the entire Job Connection system! Manually posted jobs are put into an approval que where your church decides which jobs should be on your site. We want to make this an efficient pastoral care resource. Fast and easy for organizations with little time.
150+ Pastoral Care Ministry Resources
Job Connection provides job seekers and employers 150+ career resources. We partner with Crossroads Career who has a proven 7-step Bible-based approach to help people find jobs, careers and God's calling. All of these resources are available 24/7.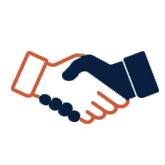 Powerful Prayer Network
The Prayer Network is a powerful tool for your job seekers to use as they look to God for direction. Prayers are organically collected via the websites and sent to the network to be prayed for. A pastoral care ministry can help pray with anyone via the website. Job seekers all over the US have sent over 22,000+ prayers!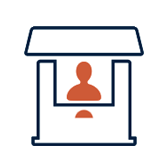 Job Fair Manager
We help you manage the process including registering employers, finding available jobs, creating simple registration and reporting. Job Fair's are also a great way to promote your church and bring thousands of non-believers to your facility. This is a great opportunity for a thriving career ministry.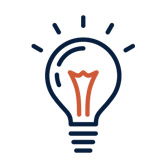 Career Tip of the Day
Each day users can receive a biblically based career tip to help them in their job search, career and finding God's calling for their life. We focus on encouraging users with a pastoral care ministry approach.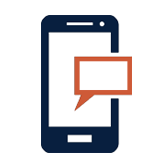 Additional Features
Additional features include: Automatic Job Alerts, Direct Job Application, RSS Job Integration, Live Statistics and Email Manager. With the Job Connection you will receive lots of great tools to help grow your career ministry and expand your pastoral care resources.
Want to learn more?
Join our National Network of Christ-Centered Job Ministries!